U.S. Customs and Border Protection (CBP) is one of the largest law enforcement agencies within the federal government.  Not only do its agents provide a constant watch on the nation's borders, and the people and goods that cross them, they also often take the lead in anti-terrorism efforts and operations to neutralize emerging threats.

U.S. Customs Job Info By State
View U.S. Territory information from Guam, Puerto Rico, and The Virgin Islands.
Supporting Roles and Front Line Agents Within Customs and Border Protection
In order for the CBP to operate at peak performance, personnel who provide critical administrative and technical expertise complement the work performed by front line officers.  An agency with more than 45,000 employees requires constant management and support, so these often-unsung champions of national security serve the country by helping maintain the infrastructure, facilities, vehicles and weaponry necessary to perform the day-to-day law enforcement and national security operations. These professionals operate the technical equipment and provide the scientific knowledge that give field officers the advantages needed to protect the American people.
<!– mfunc search_btn –>
<!– /mfunc search_btn –><!– mfunc feat_school –>
Featured Programs:
Sponsored School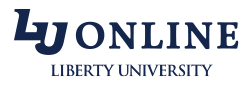 Liberty University
Featured Program:
Bachelor of Science in Criminal Justice – Homeland Security
<!– /mfunc feat_school –>
With its primary goal to prevent the entry of terrorists and weapons of terrorism, CBP requires the most talented and highly trained professionals available to fill U.S. customs jobs.  It recruits the best and brightest from other agencies, the military, law enforcement organizations, and the private sector, so that it has the administrators, scientists and support personnel to ensure the success of virtually any mission.
U.S. Customs jobs are found at the nation's airports, seaports, border crossings, and the nation's most important intelligence nerve centers. These professionals maintain a constant vigil on all who enter the United States. They also operate throughout the country in the pursuit of criminals, terrorists and vital information. In addition to preventing terrorist attacks, the support professionals of the CBP provide the intelligence and operational expertise to neutralize transnational gangs, smuggling operations, undocumented alien entry, unauthorized technology exports and narcotics trade.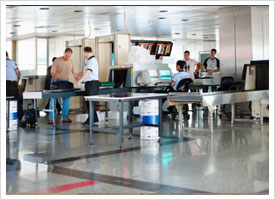 Customs Careers with CBP
U.S. Customs and Border Protection has much more to offer those seeking to serve this great nation than jobs that puts them at the forefront of an interdictory operation.  U.S. customs jobs may also involve leading criminal investigations and pursuing fugitives.  They operate the detention facilities and provide transportation for the removal of criminals. They examine the goods, materials and vehicles entering American territory to ensure that no nuclear, biological or chemical threat is brought onto American soil.
Administrators and specialists help ensure that the agency is able to perform its many responsibilities effectively and expeditiously.  They provide the paperwork that initiate legal proceedings for detention and deportation.  They coordinate the roles of various agency operators and liaise with other agencies and foreign governments.  These professionals procure the materials, resources, and information necessary to secure America's borders and public safety.
The CBP is comprised of front-line border patrol agents, air and marine interdiction agents, as well as canine units, mounted agents and more.
The professionals that make up the customs arm of CBP are as follows:
Contract Specialist — These support professionals serve as negotiators and procurement officers for the US CBP.  They research and procure contracts for various products including surveillance equipment, ammunition, telecommunications equipment, furniture and other operational materials.  In addition to possessing well-developed business management skills, they must be able to work within a rigorous and demanding work environment where they must interact with front line agents and coordinate resource support. Read more…
Agriculture Specialist — These critical customs and border agents inspect millions of pounds of agricultural goods that enter the United States annually.  They are highly trained biological experts who screen food and other agricultural products for chemicals, diseases or infestations that could potentially wreak enormous destruction on American crops or farm animals. Read more…
CBP Officer — These officers manage the high-risk operations that CBP personnel conduct on a daily basis.  As seasoned veterans they are required to possess unrivaled knowledge of customs law and procedures, train CBP professionals and provide relevant updates and intelligence to DHS officials.  CBP officers are often the point of contact with external agencies, local law enforcement professionals and foreign police organizations. Read more…